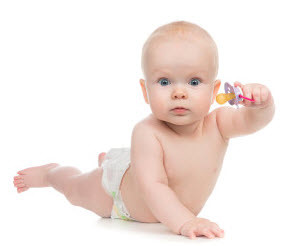 At a rate of 20.5%, the level of dental caries in children aged 2-5 in the US is alarmingly high. Caries prevention in children often focuses on sugar restriction and oral fluoride supplementation, however studies have suggested that secondhand smoke also plays a big role.
Secondhand smoke can directly affect teeth in numerous ways – including inflammation of the oral membrane, damage to salivary gland function, and decreased serum vitamin C levels.
Children who are exposed to secondhand smoke have higher levels of sialic acid with higher activity. This acid enhances the adhesion of S. mutans which leads to the formation of dental plaque and cavities.
Researchers investigated smoking during pregnancy and exposure to household smoke in infants as risk factors for cavities.
Caries in teeth of infants was defined as at least one decayed, missing, or filled tooth assessed by a qualified dentist. Prevalence of smoking in the house among children in the study was 55.3% and 6.8% showed evidence of tobacco exposure. Of the almost 80 thousand children studied, just about 13 thousand cases of cavities were identified, mostly decayed teeth.
Compared with having no smokers in the family, exposure to tobacco smoke was associated with approximately twofold increase in the risk of cavities.
If you have any questions about dental cavities in your young children, please do not hesitate to contact us at 610-489-5555.