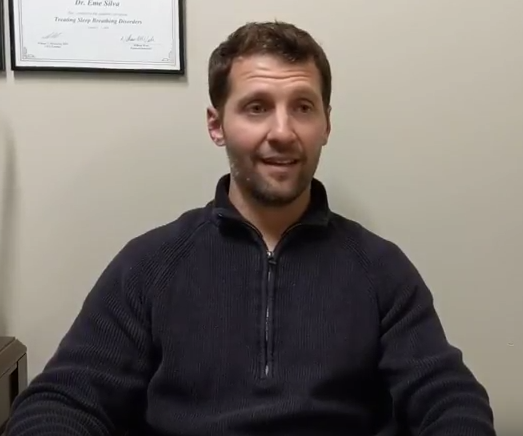 Jim was not a fan of going to the dentist. We understand this is a common occurrence with quite a few of our patients. Jim was looking for a pain-free way to get his dental work done.  Advanced Dentistry offers Sedation Dentistry which allows the patient to be more relaxed or completely sedated during their dental procedures. 

Watch Jim's testimonial here 

Garrett is one of our favorite patients. He puts a smile on our faces every time he shows up. He is a long time customer at Advanced Dentistry and has had many services preformed by our team here. Watch the video and see what Garrett has to say about his experiences here at Advanced Dentistry of Collegeville.  Watch to the end… there's a special treat! 

Watch Garrett's testimonial here 

Serenity needed orthodontic work, but didn't want the hassle of traditional braces. Advanced Dentistry was able to fit her with a custom Invisalign using our 3D imaging system. She felt very comfortable with our staff and her teeth are looking great!

Watch Serenity's testimonial here

Mark was referred to us by his sleep specialist to try our oral appliance solution to help with his sleep problems. We custom fit Mark with an oral appliance and his sleeping problems disappeared.

View Mark's testimonial here

Jessica came in for an initial cleaning. After her consultation Dr. Silva and her team repaired some fillings and add veneers. Watch this testimonial as Jessica talks about Advanced Dentistry and her experience.

View Jessica's testimonial here

Jim D had some old dental work that needed repair. Dr. Silva and her team was able to fix the problems and create a brand new smile for Jim. Thanks Jim for stopping in and providing us this great recommendation. Your smile looks great. Can't wait to see you for your next visit for those bottom teeth.

View Jim's testimonial here

Lexi had fears of going to the dentist. Dr. Silva and her team worked with Lexi to calm her fears and make her feel comfortable.

View Lexi's testimonial here