What changes would you make to improve your smile? With the amazing advancements that have been made in cosmetic dentistry, it's never been easier, more convenient or more comfortable to have the smile of your dreams. New technology makes it possible for us to complete even the most comprehensive procedures in two to three visits, correcting any problem and restoring any smile.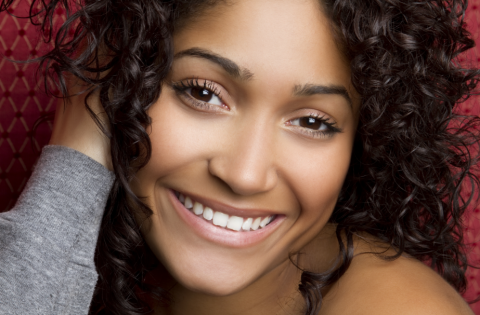 A new smile not only enhances your appearance – it may also change your life. It will make you feel better about yourself and can even help you advance in your career. A smile makeover can help you look younger, boost your confidence and renew your sense of self-esteem. Worn and dingy teeth become dazzling pearls, perfectly shaped and shiny, making your smile one accessory that you'll be proud to show off!
Your personal smile makeover will depend on how you want to change your smile. Dr. Silva will talk with you about your expectation, your vision. She'll thoroughly evaluate your existing dentition, as well as your skin tone, eye color, and facial features. Once we have a solid understanding of your situation and your goals, Dr. Silva will create a model of your teeth depicting the proposed alterations, so you can see the results of your smile makeover before beginning treatment.
You might only need bonding and contouring to correct tooth shape or fill chips and gaps. If you have overgrown gums, Dr. Silva can reshape them to reveal your gorgeous, full teeth hiding beneath. To straighten teeth, you may need Invisalign clear, removable braces. We can brighten your smile dramatically, erasing years of stains with safe and effective teeth whitening. For a completely new appearance, choose porcelain veneers. Your smile says a lot about you – now you can be in control of what it says!
Free consultations and second opinions. Call us today (610) 489-5555