Dental Care During Pregnancy is Safe and Important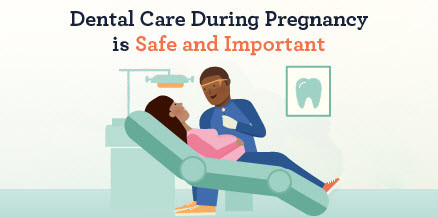 As a woman begins planning for pregnancy or enters a flurry of prenatal care appointments, oral health may not be a top priority. Often, oral health care is forgotten until the alarming pain of a toothache that can disrupt everything that she normally does. Furthermore, a mother's oral health can also affect her child's oral health during pregnancy and postpartum.
The headline on this infographic delivers a crucial message for women:
Dental care during pregnancy is safe and important.
Whether we are women, health providers or policymakers, each one of us can make a difference in a woman's health and be proactive by promoting oral health care and good oral health habits. So please "Share" your Facebook Post!
Source: The Children's Dental Health Project's blog
Click HERE to view infographic