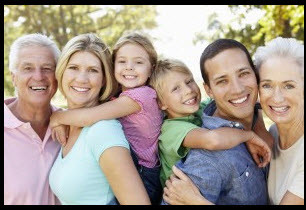 Dental Savings plan, Advanced Dentistry of Collegeville Discount plan designed to provide benefits When you have exhausted your current dental benefits. NO Yearly maximums, NO Deductibles and NO Pre – Authorizations… Means NO waiting for Coverage.
With your Dental Discount Plan there are:
• No yearly maximums
• No deductibles
• No claim forms
• No per-authorization requirements
• No per-existing condition limitations
• Immediate eligibility (no waiting periods)
• Free Consultations
Benefit Premium
| | |
| --- | --- |
| Plan | Total Annual Cost |
| Adult | $99 |
| Children 14 and under | $79 |
You will receive a membership card.
Your plan's effective date will be on file with our office.
Ask our front desk team members how to sign up for this great offer!
Coverage
Treatment
Member Discount
Diagnostic and XRays
Comprehensive exam, 1 problem focused
Exam, Prophylaxis and Bite wing x-rays, 1 fluoride varnish Are covered 100%
 100%
Complete Series or Panorex
(1 every 5 years)
50%
Periapical, First Film
100%
Periapical, Each Additional Film
100%
Bitewings (1 time per year)
100%

PREVENTIVE

Child Prophylaxis (cleaning)
(2 per year ) After co-pay $15
co-pay $15
Adult Prophylaxis (cleaning)
(2 per year)
co-pay $20
Full Mouth Debridement
25%
Periodontal Maintenance
25%
Fluoride
(2 per year, no age limit)
$5 co-pay
 Sealants
20%

ALL OTHER PROCEDURES  

Bleaching
$475
Fillings and core buildups
30%
Crowns****
30%
Veneers
15%
Dentures and Partials****
30%
Oral Surgery
20%
Root Canals
20%
Implants****
20%
Orthodontics (lnvisalign Only)***
20%
***For Orthodontics: Member must remain a plan member for the duration of treatment to retain discount plan benefits.
****Senior Citizen discount, additional 5% on select items
PROGRAM EXCLUSIONS AND LIMITATIONS
The program is a discount plan, not a dental insurance
plan. It cannot be used:
• In conjunction with another dental plan
• For services for injuries covered under workman's
compensation.
• For treatment, which, in sole opinion of the treating
dentist or doctor, lies outside the realm of capability
• For referrals to specialists
• For hospitalization or hospital charges of any kind
• For costs of dental care which is covered under
automobile medical.
This plan is only honored at Advanced Dentistry of Collegeville.
This dental discount plan is not an insurance plan that can be used with any other dental office.
PROGRAM GUIDELINES
• There will be a $50 reinstatement fee if your plan lapses
• Cannot be used in conjunction with another dental plan.
• NON-REFUNDABLE
• No refunds or premiums will be issued at any time if participant decides not to utilize dental plan.
• Patient's portion of bill is due day of service.
HOW TO SIGN UP
Call our office for more details. You may fill out an application located in our New Patient forms section.
Advanced Dentistry of Collegeville offers a Dental Savings Plan to assist with your dental costs if needed. Call us today at (610) 489-5555